Antioch-U
Praying In The Spirit
Register

Prices available after logging in
Welcome to Bishop Wright's video teaching series "Praying in the Spirit". The following twenty two lessons are 'part one' of this series and will deal with "Learning to Pray in the Spirit".
Subjects addressed in this series:
We Must First Receive The Holy Ghost To Speak In Tongues
What Meaneth This?
What Were Those Speaking In Tongues Saying?
Understanding That Speaking In Tongues Is A Manifestation Of The Spirit
Speaking In Tongues Is The Only Common Sign Of The Holy Ghost In The Book Of Acts
The Difference Between Speaking In Tongues And Having The Gift Of Tongues
The Source Of The Flow Of The Spirit In Us
We Are Instructed To Pray In The Spirit
Bishop Wright's Personal Testimony
Biblically Speaking In Tongues Is A Spiritual Experience
What Hinders Our Liberty?
Praying With Jesus In His Ministry Of Intercessory Prayer
Praying In The Holy Ghost Edifies Us
Praying In The Spirit Bypasses The Intellect
Praying In Secret
Bridled Tongue, Bridled Body
Praying In The Spirit Prays In The Arena Of Spiritual Warfare
The Necessity Of Outflow
The Collective Flows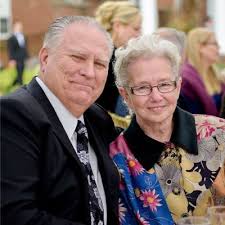 Chester M. Wright
Bishop
Antioch, The Apostolic Church
Antioch, the Apostolic Church located in Arnold, Maryland. Antioch was founded in 1970 and currently has three congregations. Through over 40 years of ministry, Bishop Wright has served as District Sunday School Secretary, District Sunday School Director, District Home Missions Director, Regional Home Missions Director, Sectional Presbyter, Co-Chairman of Global Conquest and Global Vision, District Revival Coordinator, and Chairman of Focus-DC. He is currently serving as MD/DC District Superintendent of the United Pentecostal Church International.
$i++ ?>
Key:

Complete

Next

Failed

Available

Locked