Antioch-U
Our Motives From God's Perspective | Motives | Part One
Register

Prices available after logging in
If our purpose is to gain man's approval instead of pleasing God, then we are taking His Glory.
"I am the LORD: that is my name: and my glory will I not give to another, neither my praise to graven images." (Isaiah 42:8)
Too many people who claim to be His saints/disciples do what they do to impress people with their 'Spirituality."
In Part One of this Four Part series we will examine the following subjects:
1. Introduction
2. Who's glory are we seeking?
3. Our daily motive check
4. Paul's attitude toward his ministry
5. Hypocrisy
6. The Lord will not share His glory
7. Blessed are the pure in heart
8. The role of motive in how God uses us
9. Glorifying God and not yourself is the key to the miraculous
10. Why do we do what we do?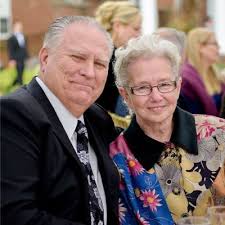 Chester M. Wright
Bishop
Antioch, The Apostolic Church
Antioch, the Apostolic Church located in Arnold, Maryland. Antioch was founded in 1970 and currently has three congregations. Through over 40 years of ministry, Bishop Wright has served as District Sunday School Secretary, District Sunday School Director, District Home Missions Director, Regional Home Missions Director, Sectional Presbyter, Co-Chairman of Global Conquest and Global Vision, District Revival Coordinator, and Chairman of Focus-DC. He is currently serving as MD/DC District Superintendent of the United Pentecostal Church International.
$i++ ?>
Key:

Complete

Next

Failed

Available

Locked